vern nicholson


Singer-songwriter/multi-instrumentalist and purveyor of folk 'n' roll: spirit-filled sad songs made better.
Coming soon: Linden Tree near the Water, a troubadour's outpouring of love, loss and regret laced with faith and hope.

Please visit my blog, Twitter and Facebook page for news, views and coming appearances.



---
music samples
All songs written by Vern Nicholson, © 2012-2015 SOCAN unless otherwise stated.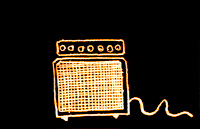 studio recordings
Songs from my forthcoming album, Linden Tree near the Water.
Produced, arranged and performed by Vern Nicholson.
Recorded at The Grinning Zone, Toronto, 2012-2015.
Mixed by David MacKinnon at 6 Nassau and The Junkshop.
Mastered by Tim Branton at Joao Carvalho Mastering.

Next of Kindred
This Magnificent Dare
Nest for Little Bird
Lady Air
Le Chevalier Manque

seasonal songs
Christmas with Bruce and Bob
O Come, O Come, Emmanuel (Traditional)
live recordings
Folk 'n' roller bedazzles the Lazy Cat Cafe, Toronto.
Recorded live, November 24, 2013* and October 25, 2015**.

(1) Year of No Tomorrow* (2) That '70s Lifetime*
The Family of Man (Paul Williams, Jack Conrad)**


---
contact


Send booking requests, comments or feedback (just not the loud, screechy kind).
I look forward to hearing from you.


---

Last update: January 29, 2017 ∙ © 2004-2017 Grinning Zone Studios