Southern Utah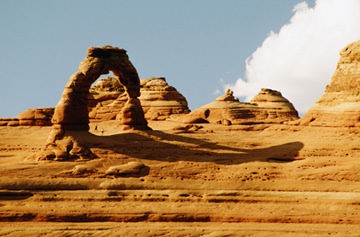 Southern Utah represents a cornucopia of exciting photographic opportunities, with well over a dozen famous state parks, national parks, and national monuments. Bryce Canyon National Park has long been one of the most spectacular of these destinations, offering a mind-boggling display of backlit pink rocks at dawn, almost fluorescent with the bounced light of sunrise.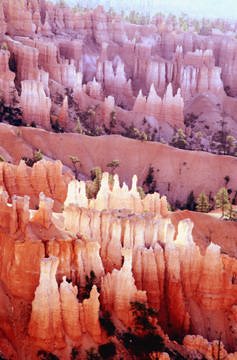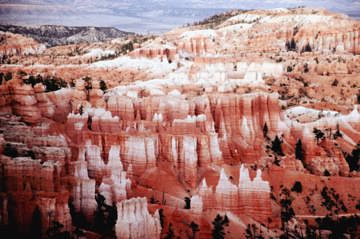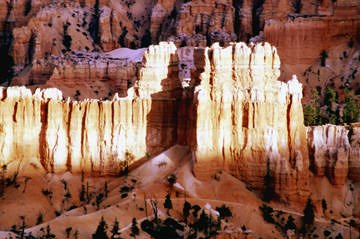 The geology of Utah can easily give the visitor the impression that he or she has stumbled onto the back side of the moon! Sand dunes, arches, slot canyons, hoodoos, goblins, all represent natural features seldom encountered elsewhere in the North American continent.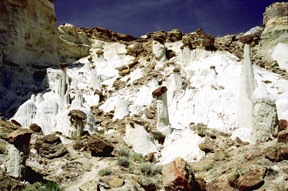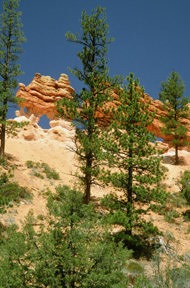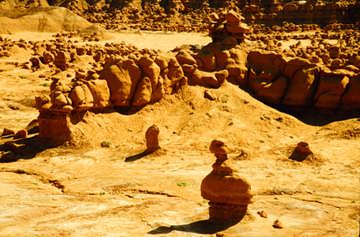 For what is considered to be a desert climate, spring brings a wonderful selection of blooming wildflowers , the most impressive of which may be the prickly -pear cactus. Found with both magenta and yellow blossoms, the prickly-pear flowers in late May and early June, depending on elevation and moisture. The blossoms appear with the heat of the day, so it's not unusual to head up a mountain trail in Zion National Park in the early morning, and encounter a single blossoming plant along the way - only to pass by dozens of them on the way home!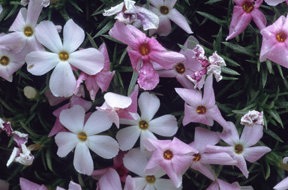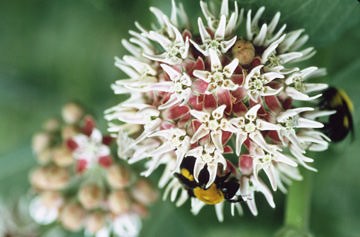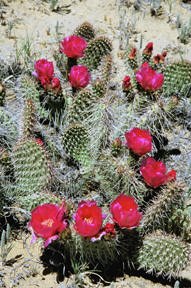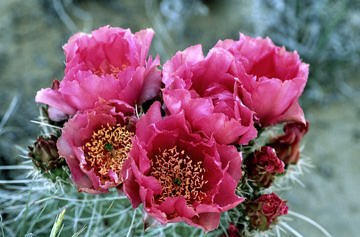 Mike's trip to Utah was motivated by his invitation to participate, as a travel journalist, in The Wayfarers' inaugural hiking trip through "red rock country". A UK-based hiking organization that still sets the standards for "soft adventure travel", The Wayfarers have included Mike on four other walks in the past, in Devon and Cornwall in England, as well as Wales, and Scotland. More information on The Wayfarers may be found at:
The hike schedule promised to cover Zion National Park and Bryce Canyon National Park, as well as Cedar Breaks National Monument. One of Mike's articles, on his hiking trip, subsequently appeared on Apogee Photo Online:
http://www.apogeephoto.com/aug2003/mgold8003.shtml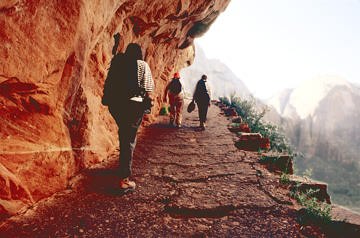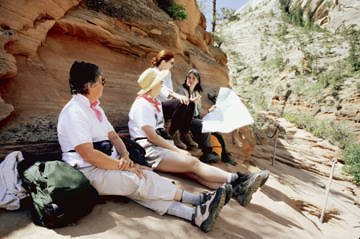 Perhaps only in Utah can one be found standing in a snowbank at mid-morning in late May, in Cedar Breaks National Monument, at an elevation of 10,000 feet, only to plod through the Kolob Canyon at a much lower elevation in the afternoon of the same day, in one hundred degree temperatures, to view the Double-Arch Alcove!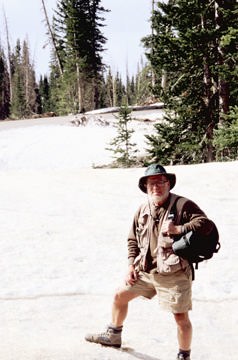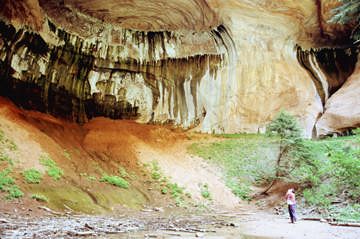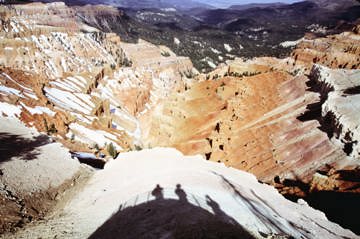 With a week of travel in Utah in hand, the only problem was how to fill several more weeks, to adequately cover the area.
An ad in Outdoor Photographer magazine led Mike to Terry Alderman, a pro photographer in Kanab, Utah, who runs photo tours of the region. Terry turned out to be an expatriate Canadian, who has lived most of his life in this area, and who knows it like the back of his hand.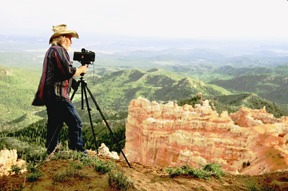 With Terry, Mike spent five days wandering the wilds of the Grand Staircase-Escalante National Monument, the north rim of the Grand Canyon, Red Canyon, Coral Pink Sands State Park, and a variety of other photographic attractions. Many miles were spent in Terry's four-wheel drive Mitsubishi, driving down back-country roads where Mike's beloved Dodge van will never be found!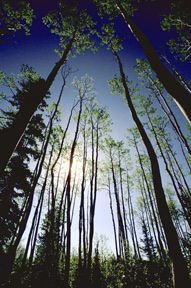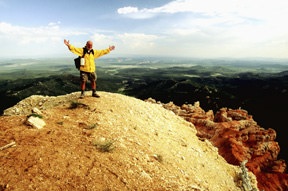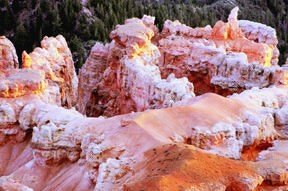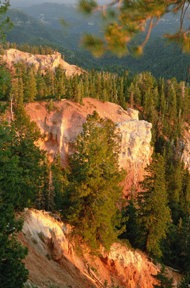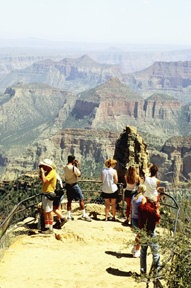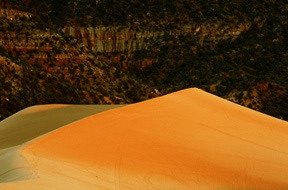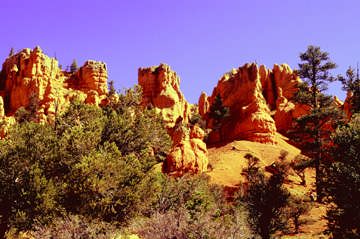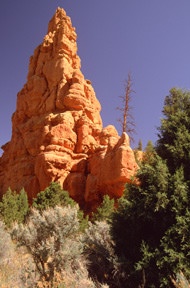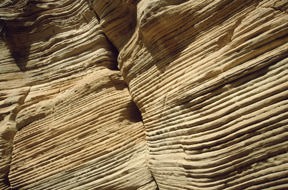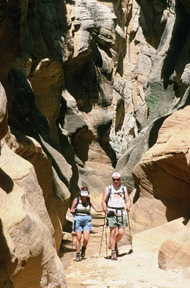 Mike's last week in Utah was spent exploring as many other attractions as time would allow. These included Snow Canyon, Arches National Park, Canyonlands National Park, Goblin Valley, and Capitol Reef National Park. Mike spent three days in Moab, Utah, a fifteen-minute drive from Arches National Park, where he enjoyed magic-hour photography every early morning and late afternoon. On this trip, the chief attraction of Canyonlands, a thirty mile drive from Moab, were the acres of flowering prickly-pear cactus, to be found just inside the Park entrance.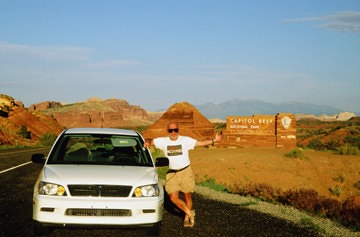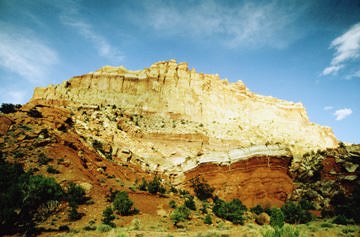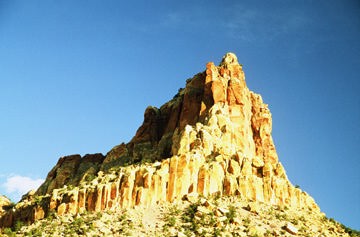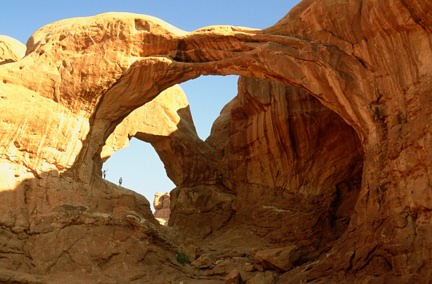 The highlights of this trip included photographing Bryce Canyon at dawn, the first sight of Delicate Arch in Arches National Park, hours spent hunched over cactus blossoms with a new macro lens, and sampling the delights of "Polygamy Porter (Take some home to the wives!").
A rigorous program of biking, swimming, hill-walking and weight lifting, before the trip, resulted in Mike's ability to hike thousand-foot elevation changes in high temperatures, while carrying photo gear as well as the usual day pack ... and return to tell the tale!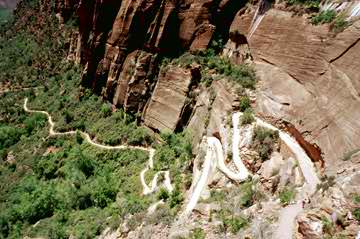 Contact Mike and Allison: mgold@pathcom.com